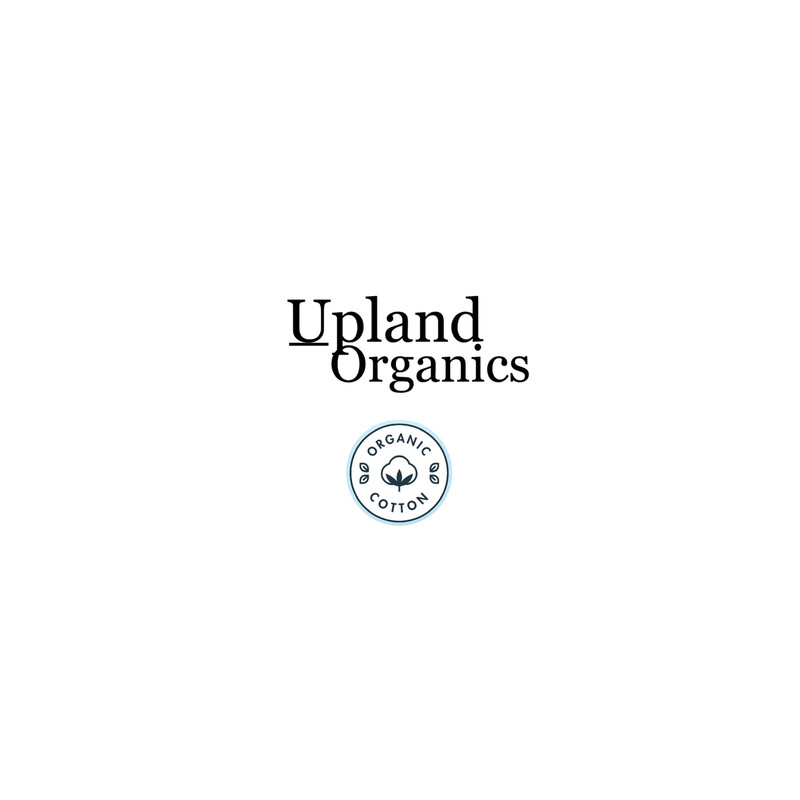 Our Upland Organics organic cotton program was created to bring awareness to the textile industry and show the importance and quality of organic products.

We created the catch phrase "eco-friendly meets streetwear" to bring organic products and blend that with todays modern streetwear style. With that being said not all of our products are organic, everything organic you can find under the organic product section under the shop tab.
No toxic chemicals are used in the growing of organic cotton. Organic cotton doesn't damage the soil and has less impact on air and uses 71% less water and 62% less energy.Conventional cotton uses about 16% of the worlds insecticides and 7% of pesticides.

By 2025 two thirds of the worlds population may face water shortages. But organic cotton is 80% rain fed, which reduces pressure on local water sources.The absence of chemicals also means that water is cleaner and safer. Cotton is often grown in water scarce areas using irrigation and it takes about 2,700 liters of water to make a conventional cotton t-shirt.
When you buy organic cotton you are investing in water conservation, cleaner air, better soil and farmer livelihoods. The price for organic cotton is therefor sometimes but not always higher. With demand on the rise more choices will become available.
Australian cotton is used in 30% of our products. Australian cotton farmers claim to be the most efficient in the world, achieving in the last 10 years a 40% increase in their water productivity and 90% decrease in the use of pesticides.
Our Organic Cotton is quality cotton grown without the use of herbicides or pesticides-GOTS (Global Organic Textile Standard) certified.